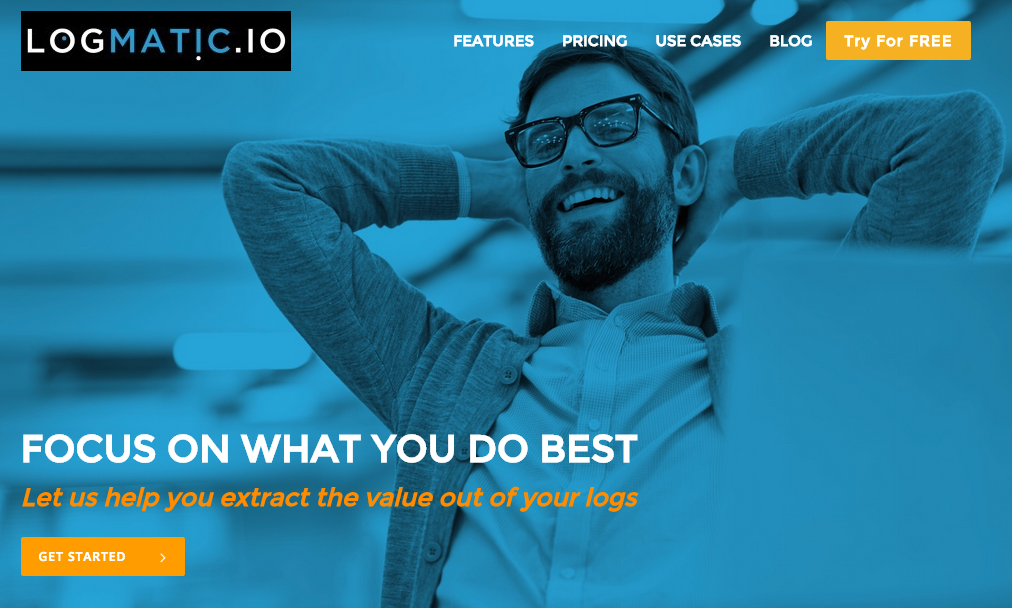 Logmatic.io, the new log management platform
Logmatic.io is a SaaS log management platform empowering users to troubleshoot and monitor applications better and faster.
Based in Paris, we launched the service in 2014. Logmatic.io is the "new generation" of log management systems that makes DEVs, OPS and BIZs people work together sharing the same operational intelligence.
This new way of thinking quickly seduced customers in Europe and in the United States for which we process tens of billions of log events.
Effortless & Powerful for daily use
Centralize any server logs & RT events
No deployment required: just configure your already-installed log agents to push the data through TCP, HTTP or UDP and start working in your browser
Troubleshoot faster with search and multi-dimensional "slice & dice" capabilities
Deploy easy-to-use and clickable dashboards for non technical people
Setup alerts to be notified as soon as something requires your attention
30 days trial
You are DEV or OPS and you need help:
debugging complex systems spanning tens/hundreds of servers?
monitoring how your system performs and be able to deep-dive on any suspicious behavior?
better understanding how your customers interact with your product?
Go to logmatic.io/sign-up and start sending your logs in minutes!